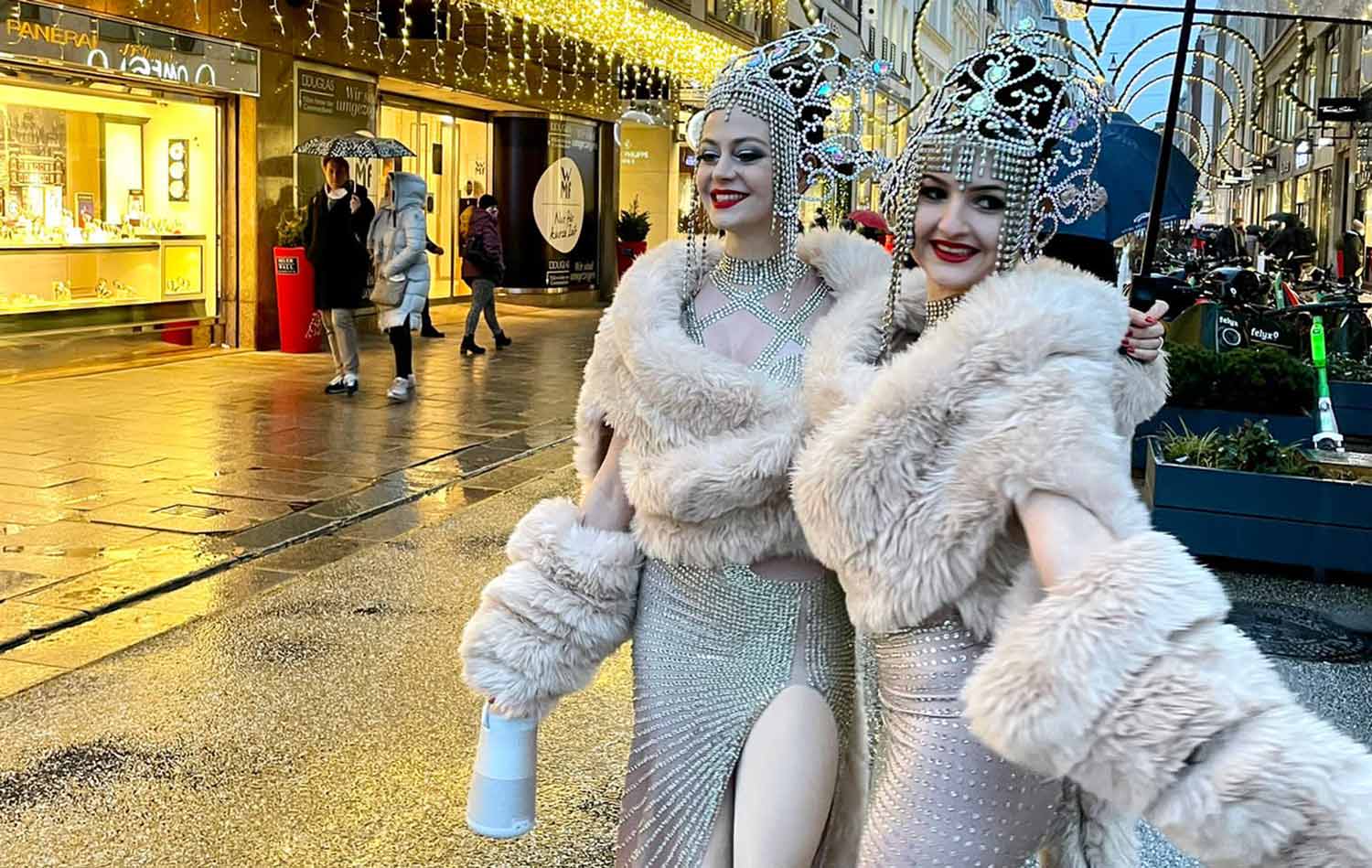 Merry Shopping at Neuer Wall
The Neue Wall will be filled with Christmas magic from 22 November 2021 to 09 January 2022.
To turn the often hectic Christmas shopping into a pre-Christmas experience, this year the Neuer Wall will not only shine with its Christmas lights, but will also give you a special pre-Christmas treat with the Merry Shopping event.
While you stroll along Neuer Wall, the Chalet Marmont, the Almhütte on Bürgermeister-Petersen-Platz and the Crêpes Noël stand on Fleetbrücke will be offering wintery food and drinks for a shopping break or to round off a day of shopping.
On Advent weekends, our bellhops will help you with your Christmas shopping and, at the same time, Christmas stilt-walkers will cheerfully accompany you through your shopping experience. A special highlight this year is the gospel choir, which will enchant Neuer Wall with Christmas sounds on 4 and 11 December and cordially invites you to sing along.
We wish you a reflective pre-Christmas period and a Merry Christmas.